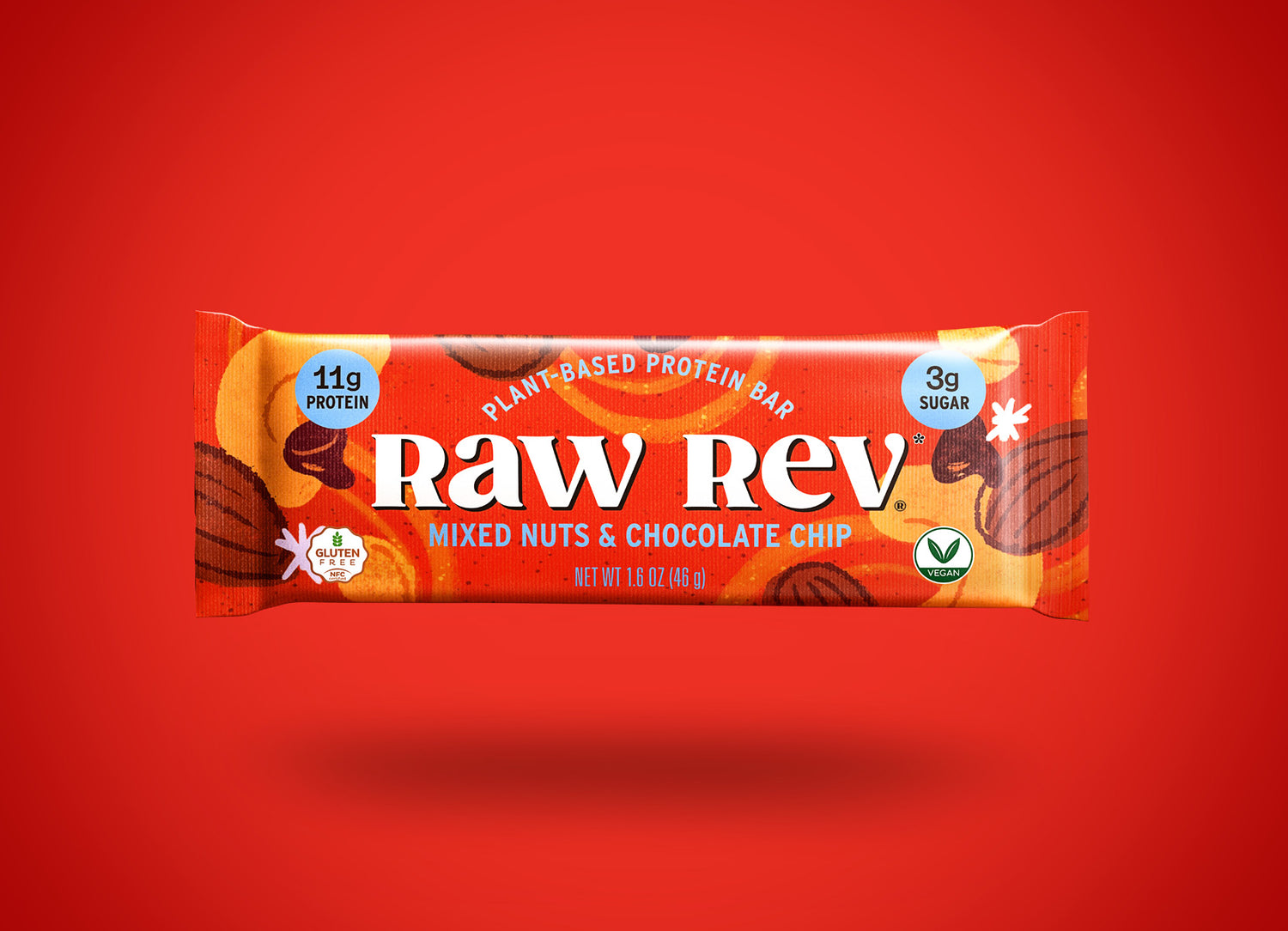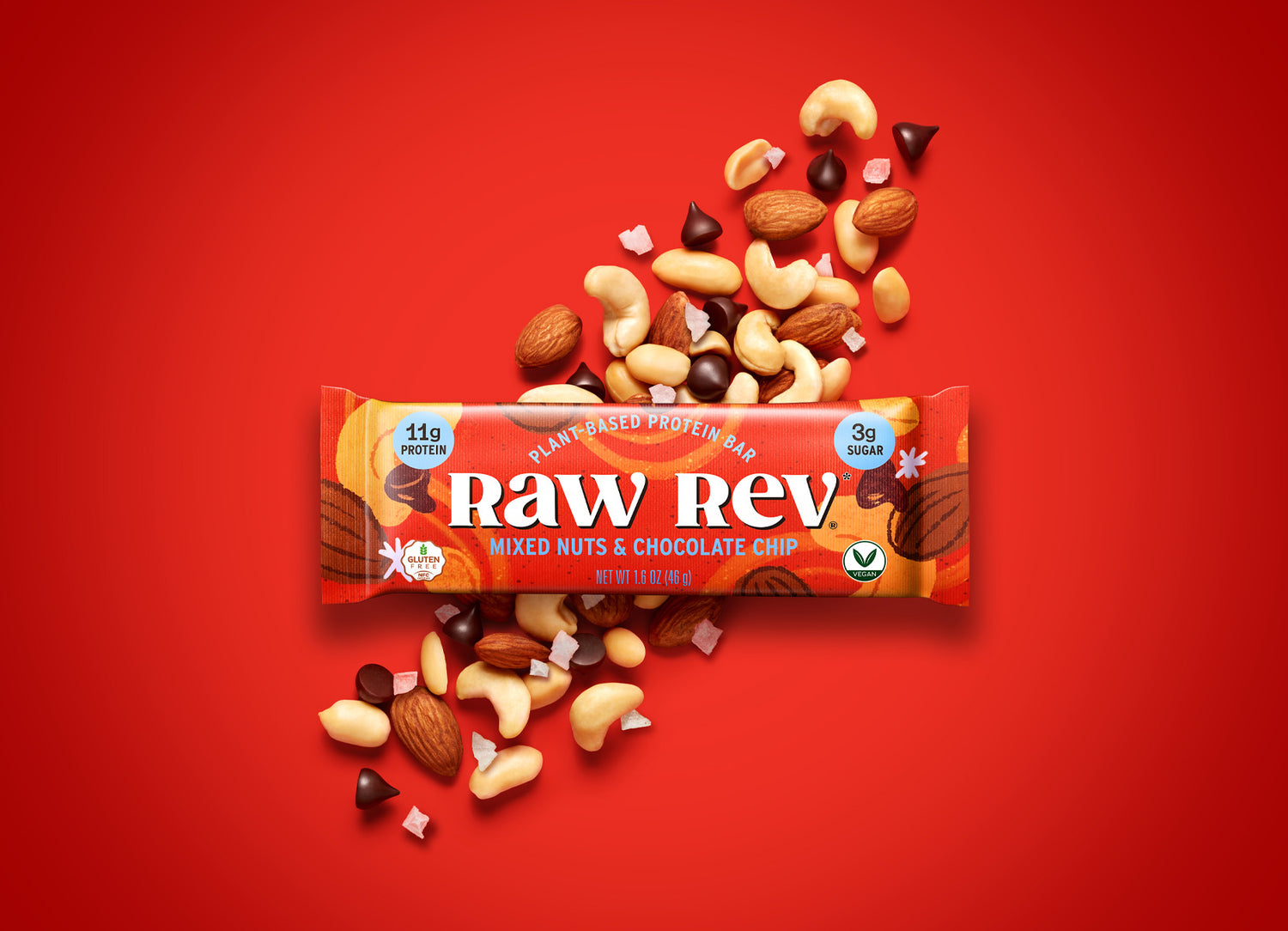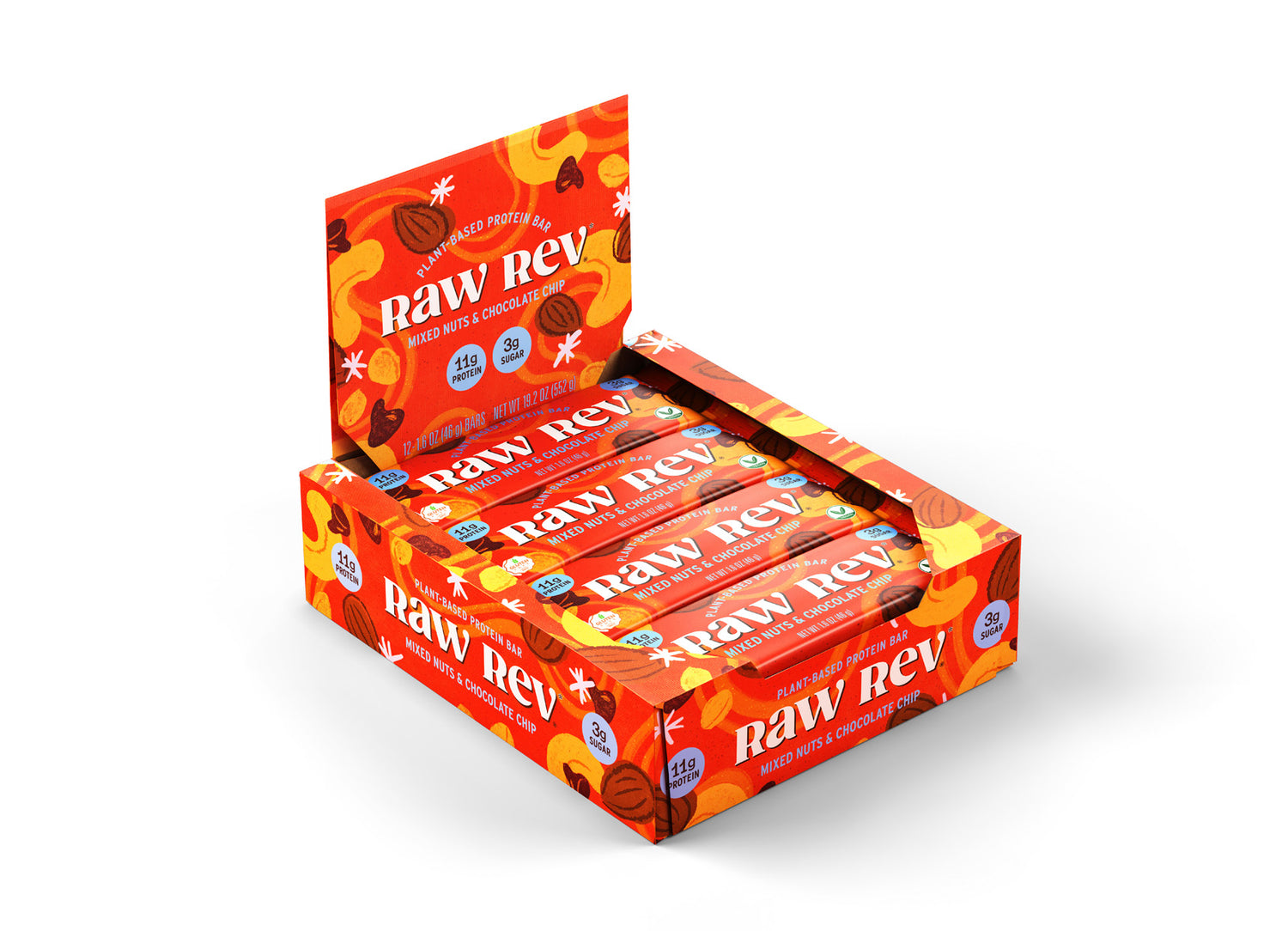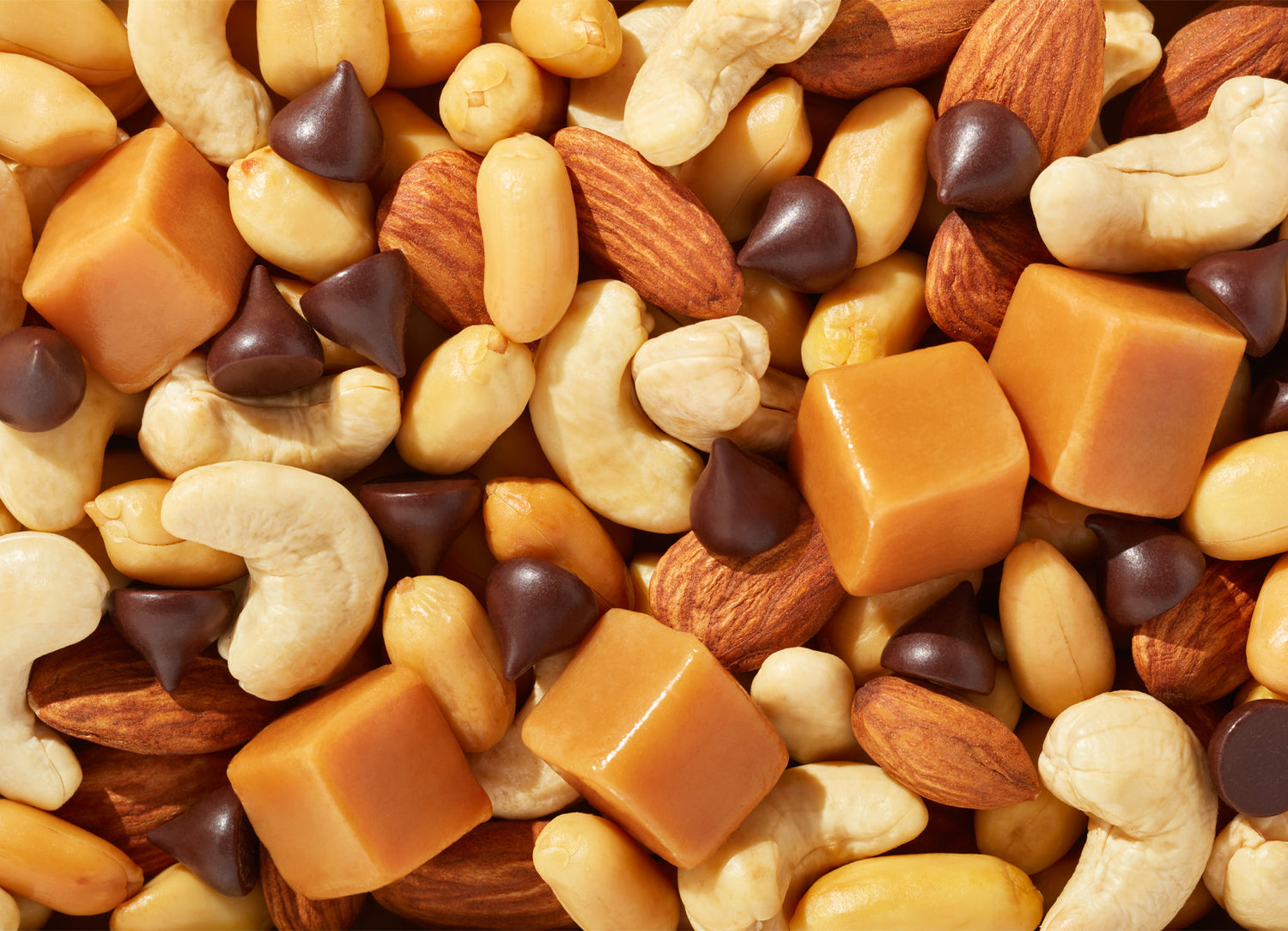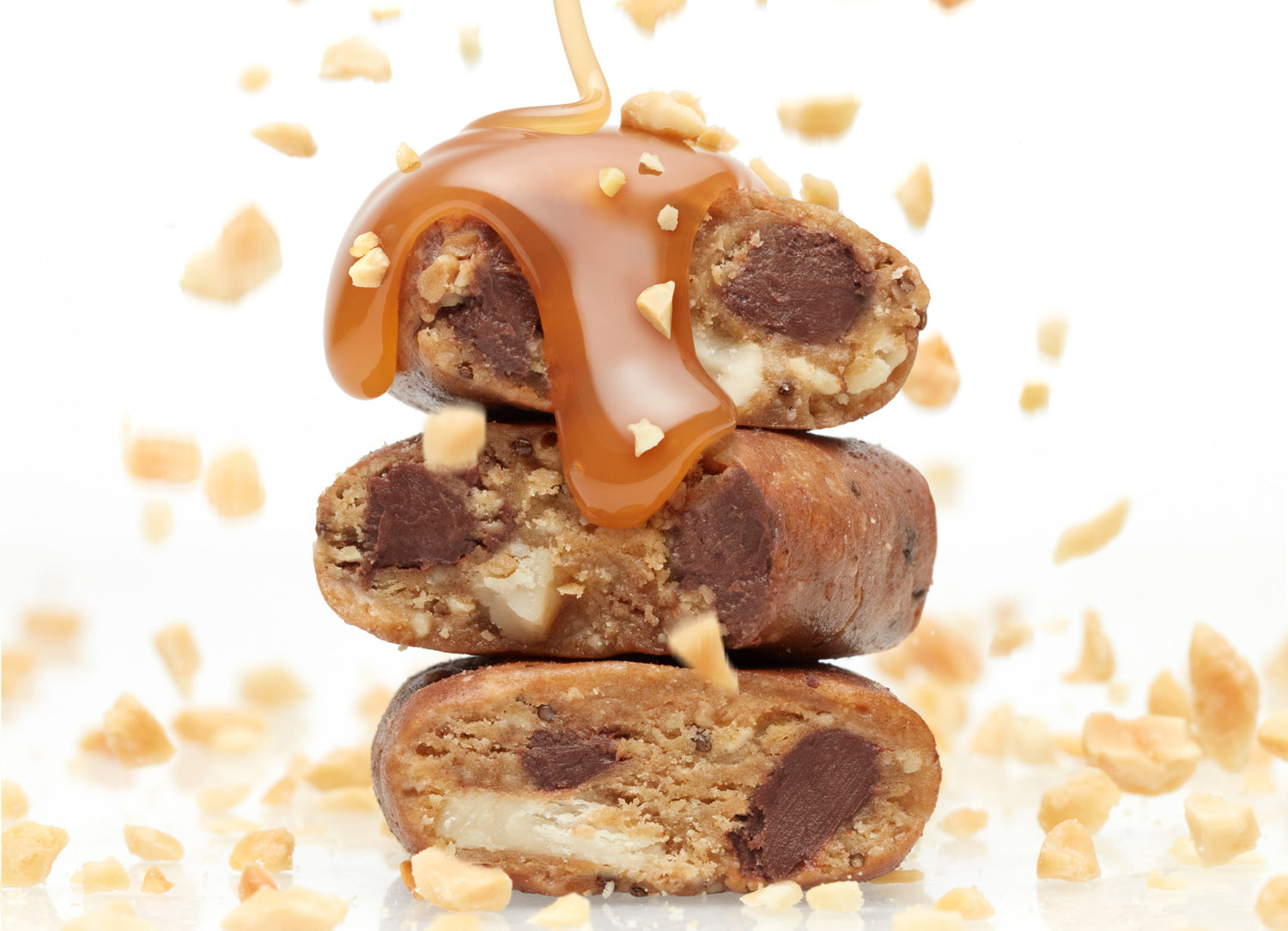 MIxed Nuts & Chocolate Chip Vegan Protein Bars
"Omg!?" type of flavor: A delicious combination of almonds, peanuts, and organic dark chocolate! Salty and sweet with melt in your mouth chocolate, the Mixed Nuts & Chocolate Chip bar is a decadent version of your favorite trail mix. Chef and mom created!
12 bar box
Get Same Day Delivery
What's Inside
12g of plant-based protein and just 3g sugar. Made from Raw Rev's Superfood Blend of peanuts, almonds, pea protein, organic brown rice protein, organic sprouted flax seeds, the Raw Rev Mixed Nuts & Chocolate Chip bar will satisfy your hunger and fuel your next adventure.
All Raw Rev bars are vegan, Kosher, and Gluten-Free; always free from stevia, dairy, whey protein, corn syrup, palm oil, and other cheap fillers; non-GMO project verified, a Certified Plastic Neutral product, and Keto friendly.
Ingredients: cashews, chicory root fiber, soluble tapioca fiber, brown rice protein, pea protein isolate, peanuts, almonds, organic dark chocolate chips (cane sugar, chocolate liquor, cocoa butter, soy lecithin, vanilla extract), sunflower lecithin, vegetable glycerin, flax protein powder, sea salt, natural flavors, mixed tocopherols, sugarcane reb m, monk fruit extract. Not a raw food. Ingredients are heated for food safety.
Ingredients
Peanut
Peanut
Rich in protein, fat, and various healthy nutrients. Peanuts are useful for weight loss and are linked to a reduced risk of heart disease.
Chocolate Chip
Chocolate Chip
Linked lower blood pressure, and decrease cholesterol levels.
Dark Chocolate
Dark Chocolate
Rich source of fiber, loaded with iron, magnesium, zinc, copper, and other minerals.
Sea Salt
Sea Salt
Mostly composed of sodium chloride,it helps regulate fluid balance and blood pressure in the body
Nutritional Facts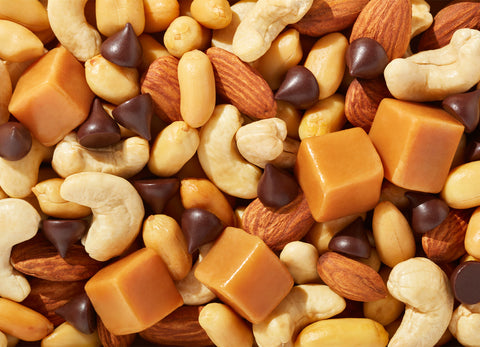 Certifications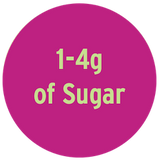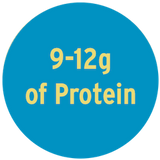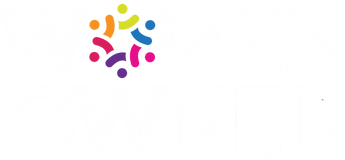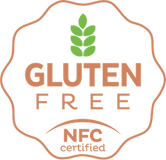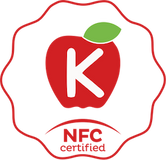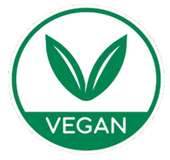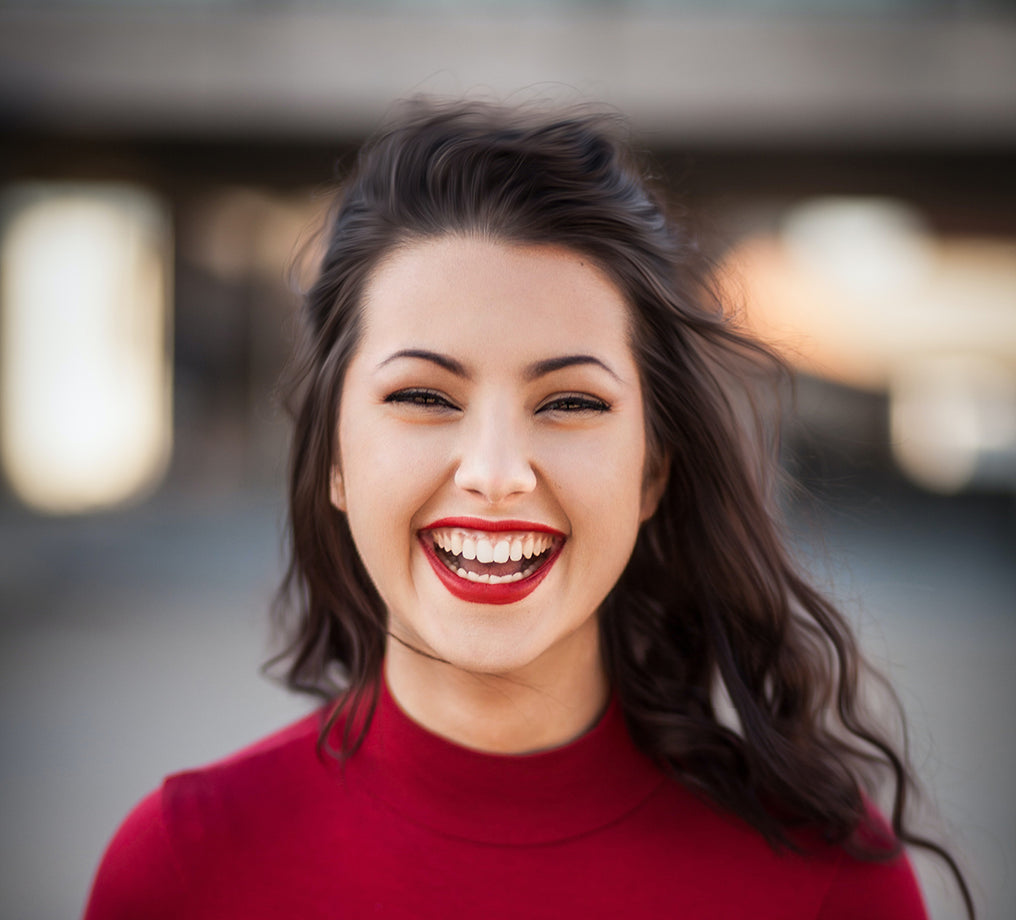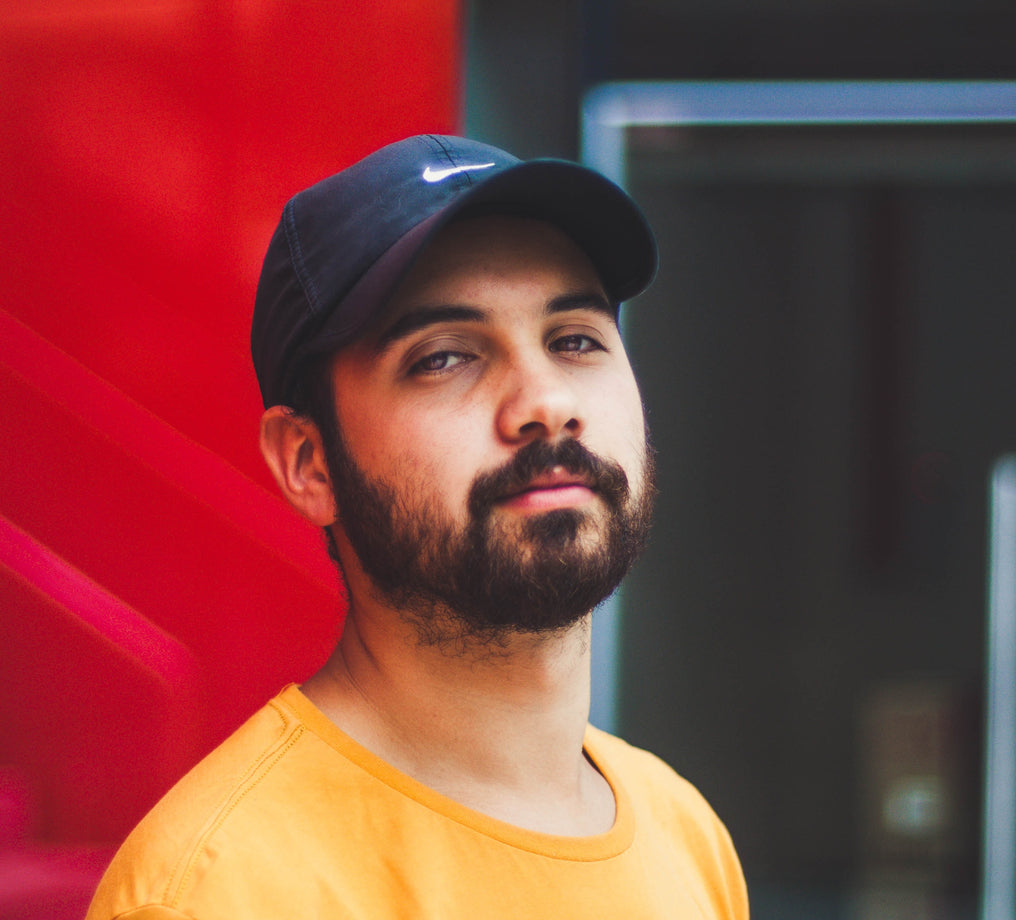 "I love these bars! And eat one every day, have for several years. I don't think I'll ever get tired of them. Great variety!!"
Christy B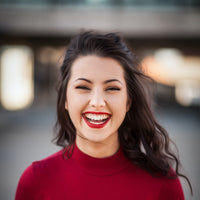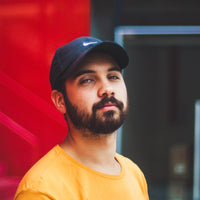 "I absolutely love the cookie dough raw rev bar. But my wife loves the caramel and nuts, which is my second favorite !"
Dennis M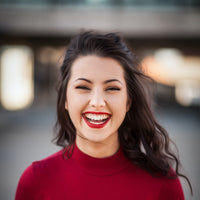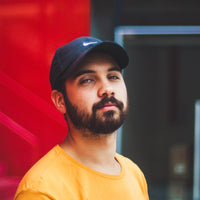 "Absolutely love my Raw Rev bars and am on a subscription with the company so I do not lose a day of having them! Super delicious and very healthy."
Mary C