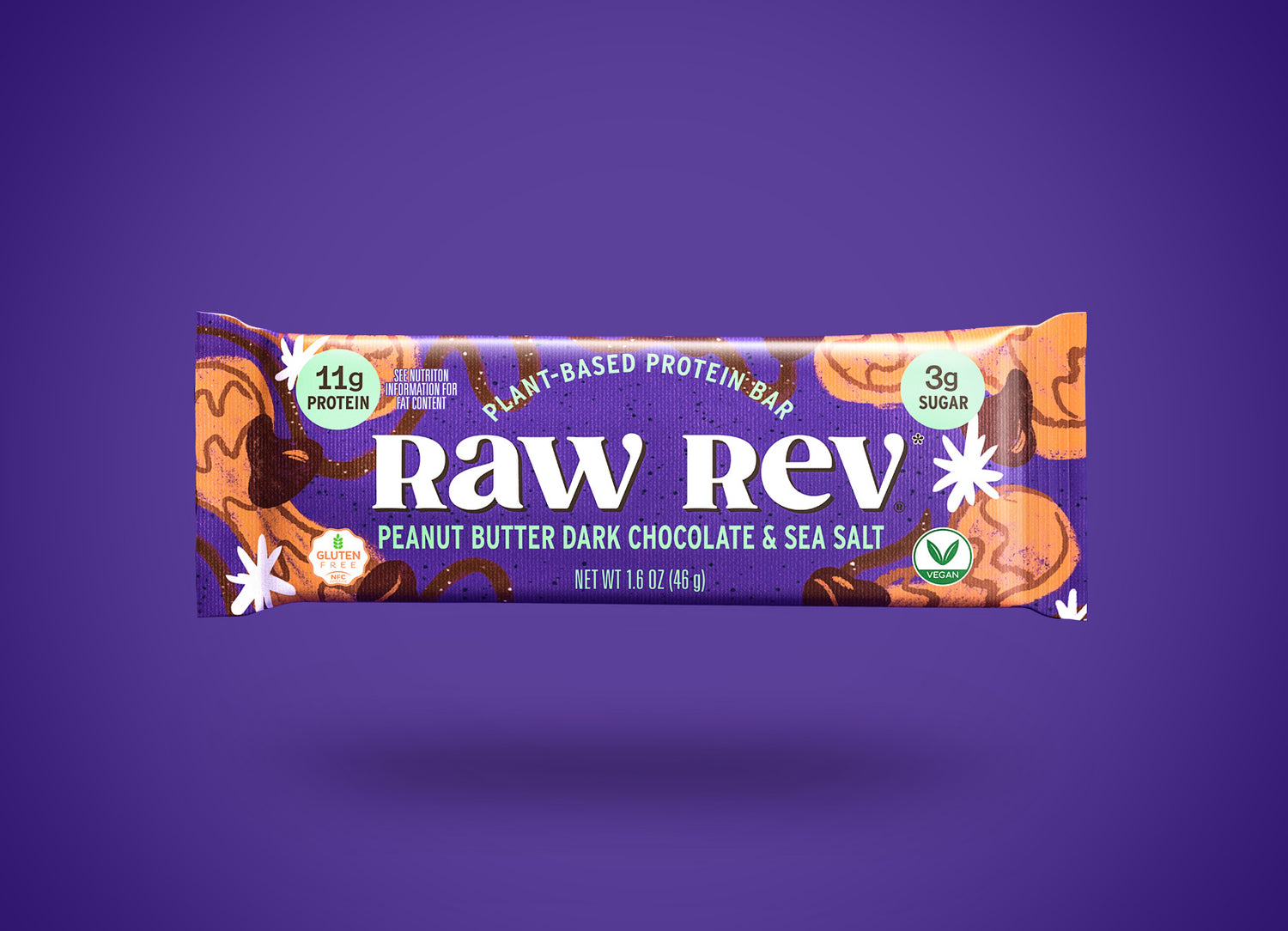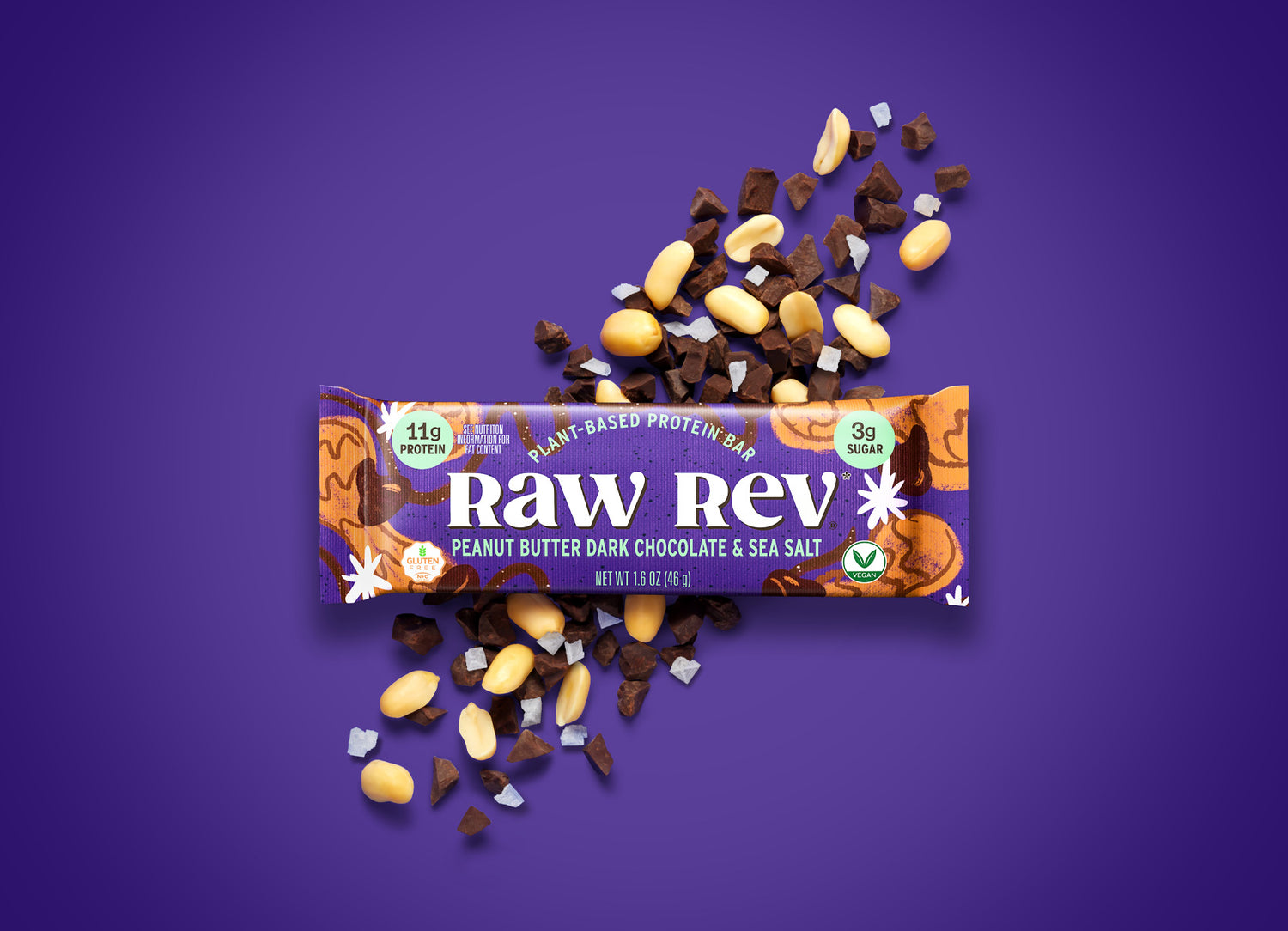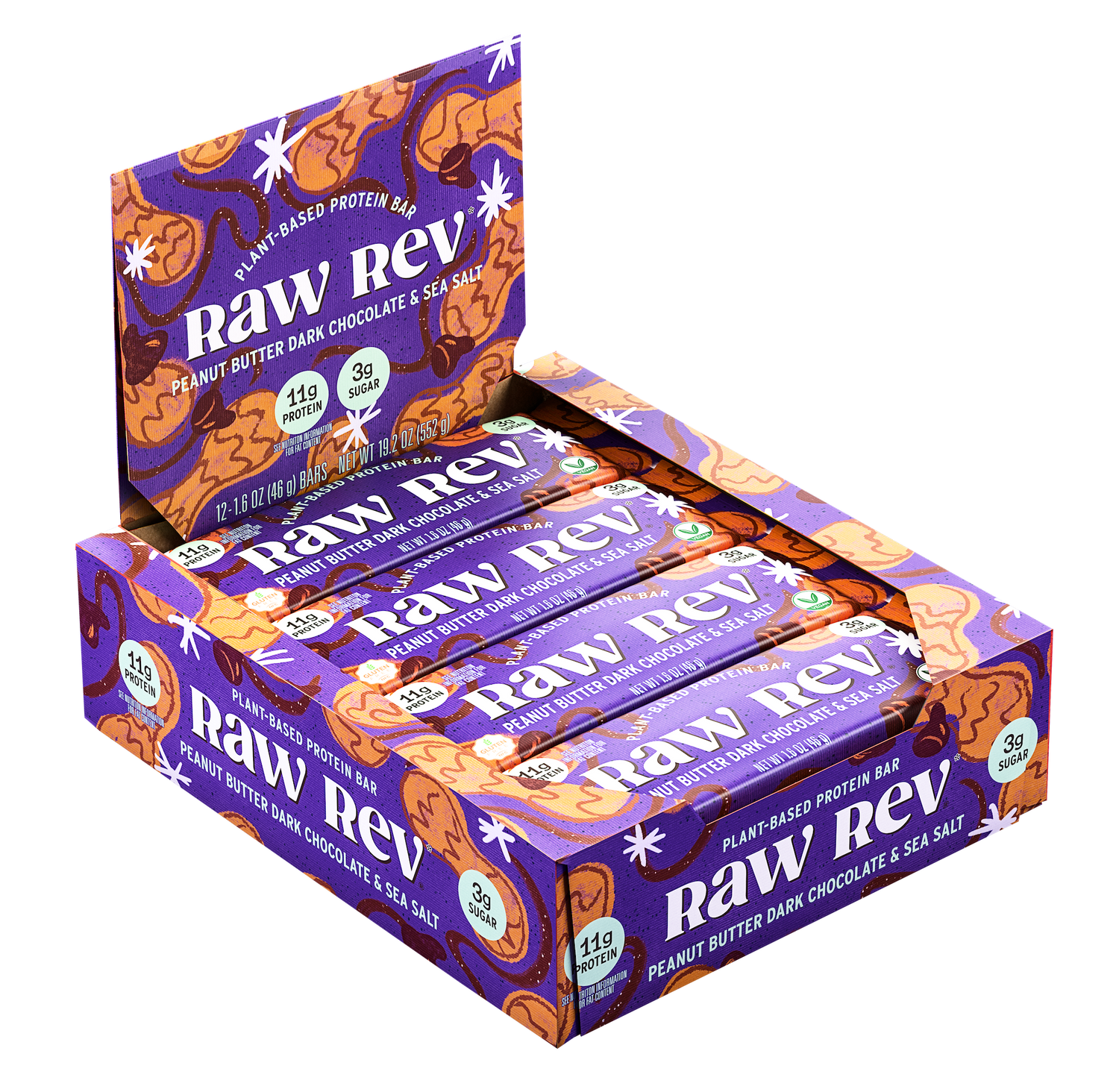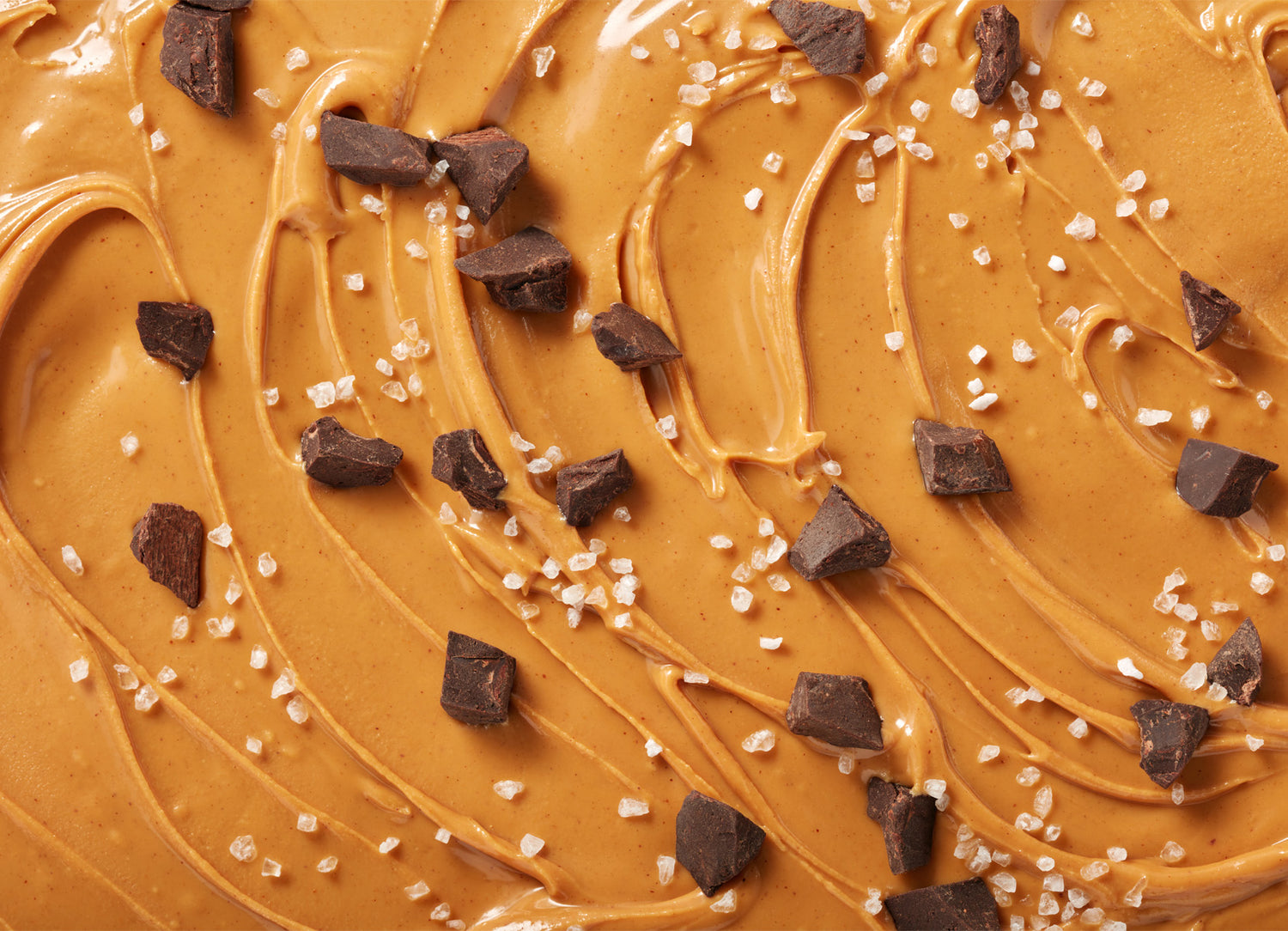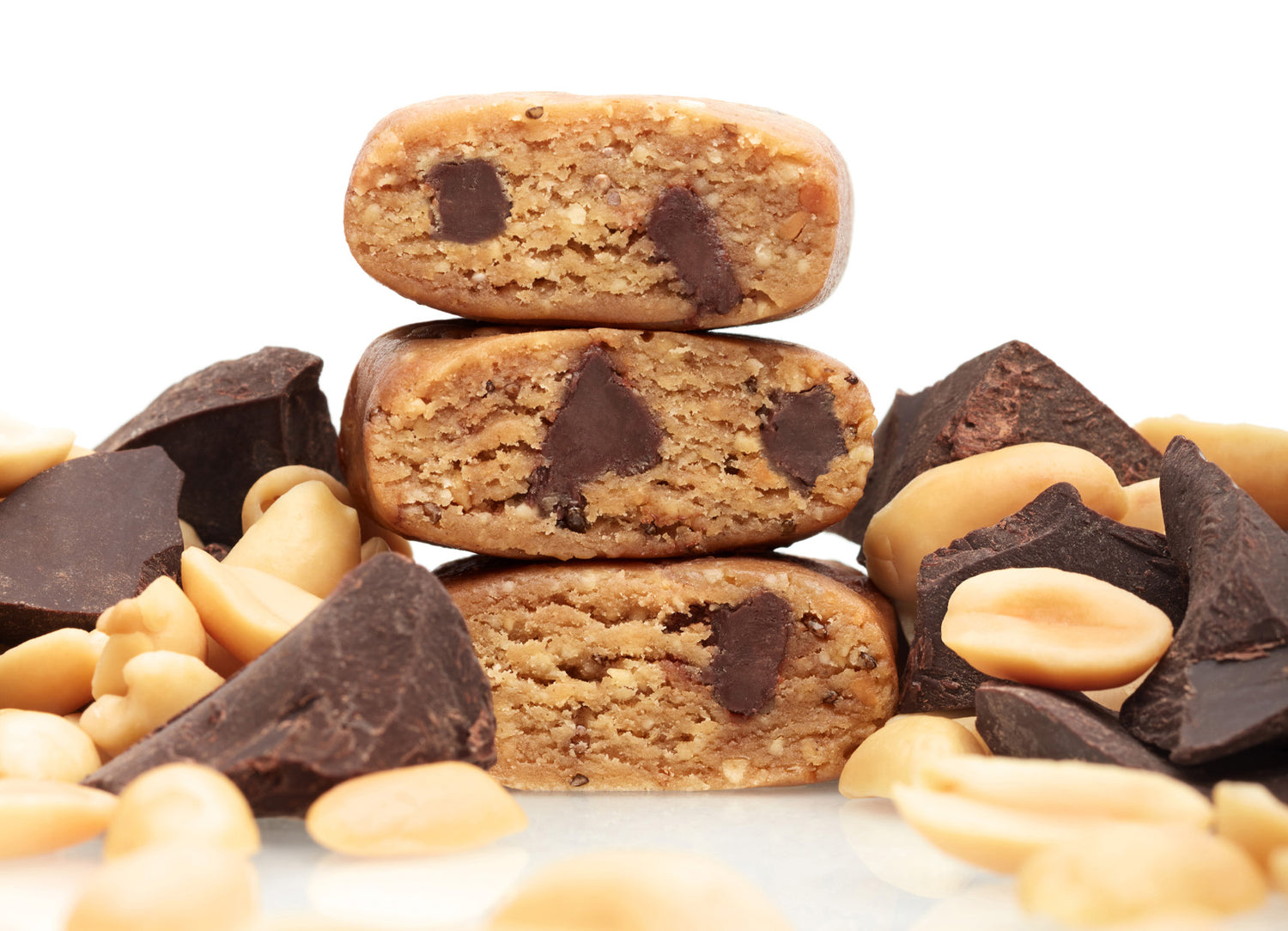 Peanut Butter Dark Chocolate & Sea Salt Vegan Protein Bars
Creamy, smooth peanut butter, and velvety organic dark chocolate chips with a touch of salt, the Peanut Butter Dark Chocolate & Sea Salt bar is the tastiest snack that's actually good for you.
12 bar box
Get Same Day Delivery
What's Inside
12g of plant-based protein and only 3g of sugar. Made from Raw Rev's blend of peanuts, pea protein, organic brown rice protein, organic sprouted flax seeds, the Raw Rev Peanut Butter Dark Chocolate is melt-in-your-mouth deliciousness.
All Raw Rev bars are vegan, Kosher, and Gluten-Free; always free from stevia, dairy, whey protein, corn syrup, palm oil, and other cheap fillers; non-GMO project verified, a Certified Plastic Neutral product, and Keto friendly.
Created by a mom, nurse, and chef, every Raw Rev bar is vegan, Kosher, Gluten-Free, Non-GMO project verified, Keto friendly, and a Certified Plastic Neutral product. Our commitment to integrity extends beyond our products, as we strive for honesty and transparency in all aspects of our business. We believe in sustainability, the responsibility we hold towards our planet, and that every person deserves nutritious, wholesome snacks that enhance their well-being. Our plant-based protein bars empower you and contribute to a more sustainable world.
Ingredients: peanuts, chicory root fiber, soluble tapioca fiber, organic dark chocolate chips (cane sugar, chocolate liquor, cocoa butter, soy lecithin, vanilla extract), brown rice protein, pea protein isolate, sunflower lecithin, flax protein powder, vegetable glycerin, roasted peanut extract, sea salt, mixed tocopherols, sugarcane reb m. Not a raw food. Ingredients are heated for food safety.
Read more
Elevate Your Snacking: Unveiling the Perfect Peanut Butter Protein Bars
In a world where snacking options abound, finding a treat that balances indulgence with nutrition can be a challenging quest. Look no further than the Peanut Butter Protein Bars, a delectable creation that merges the rich allure of peanut butter with the wholesome benefits of plant-based protein. Boasting an impressive 12g of protein, a mere 3g of sugar, and a host of remarkable attributes, these bars are set to revolutionize your snacking experience.
The Power of Plant-Based Protein
Protein is the cornerstone of a balanced diet, and the Peanut Butter Protein Bars take this essential nutrient to new heights. With an impressive 12g of plant-based protein per bar, these treats offer a convenient and delicious way to fuel your body and support your active lifestyle.
Crafted from a blend of premium-quality plant proteins, these bars cater to a wide range of dietary preferences and needs. Whether you're a dedicated vegan, a health-conscious individual, or an athlete seeking optimal recovery, these bars have you covered. The plant-based protein ensures that you're nourishing your body while making a positive impact on the environment.
Sweetness in Moderation
In a world saturated with sugar-laden snacks, the Peanut Butter Protein Bars take a refreshing approach to sweetness. With only 3g of sugar, these bars provide a balanced and satisfying sweetness that won't send your blood sugar levels on a rollercoaster ride. This smart sugar management is not only beneficial for your health but also helps to prevent energy crashes and the subsequent cravings that often follow.
A Promise of Purity
The Peanut Butter Protein Bars by design uphold a commitment to quality and purity. These bars proudly bear the labels of being vegan, Kosher, and Gluten-Free, ensuring that they align with a variety of dietary lifestyles. What truly sets these bars apart, however, is their uncompromising stance against subpar ingredients.
These bars are always free from stevia, dairy, whey protein, corn syrup, palm oil, and other cheap fillers that plague many commercially available snacks. This dedication to wholesome ingredients ensures that every bite is a step towards better health and well-being. Each bar is a testament to the brand's unwavering dedication to providing a nourishing and guilt-free snacking option.
A Pledge to Purity: Non-GMO and Keto-Friendly
The Peanut Butter Protein Bars proudly display the Non-GMO Project Verified seal, a badge of honor that reflects the brand's commitment to transparency and responsible sourcing. This verification assures consumers that these bars are made from ingredients that have been carefully selected and are free from genetically modified organisms.
Furthermore, for those following a Keto lifestyle, these bars are your ideal companion. With their low sugar content and emphasis on plant-based fats and protein, these bars align perfectly with the principles of the Keto diet. They provide a convenient and delectable way to satisfy your cravings while staying on track with your nutritional goals.
A Flavorful Symphony
The Peanut Butter Protein Bars are not just a nutritional powerhouse; they are a symphony of flavors that dance on your palate. The richness of peanut butter takes center stage, enveloping your taste buds in its creamy and nutty embrace. Each bite is a harmonious blend of texture and taste, offering a satisfying chewiness that keeps you coming back for more.
Whether enjoyed as a post-workout refuel, an on-the-go snack, or a guilt-free dessert, these bars are a testament to the art of mindful snacking. With every bite, you're indulging in a treat that speaks to your commitment to well-being and your appreciation for the finer things in life.
Conclusion
The Peanut Butter Protein Bars stand as a beacon of superior snacking, a creation that seamlessly marries taste, nutrition, and purity. With an impressive 12g of plant-based protein, a mere 3g of sugar, and a comprehensive list of qualities that include being vegan, Kosher, Gluten-Free, Non-GMO Project Verified, and Keto-friendly, these bars redefine what it means to elevate your snacking game.
Indulging in these bars is more than a mere act of consumption; it's a conscious decision to nourish your body with the very best. So, seize the opportunity to savor the perfect peanut butter indulgence—one that harmonizes health, flavor, and ethics in a single, delectable bite. Your taste buds will thank you, and your body will applaud you for choosing a snack that embodies the essence of superior snacking.
Ingredients
Peanut
Peanut
Rich in protein, fat, and various healthy nutrients. Peanuts are useful for weight loss and are linked to a reduced risk of heart disease.
Chocolate Chip
Chocolate Chip
Linked lower blood pressure, and decrease cholesterol levels.
Dark Chocolate
Dark Chocolate
Rich source of fiber, loaded with iron, magnesium, zinc, copper, and other minerals.
Sea Salt
Sea Salt
Mostly composed of sodium chloride,it helps regulate fluid balance and blood pressure in the body
Nutritional Facts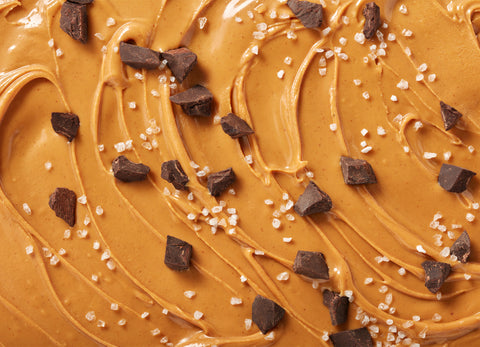 Certifications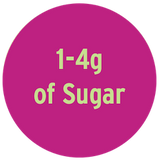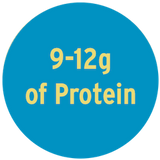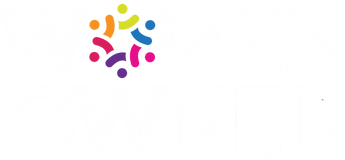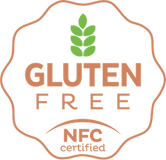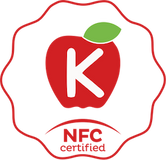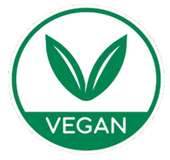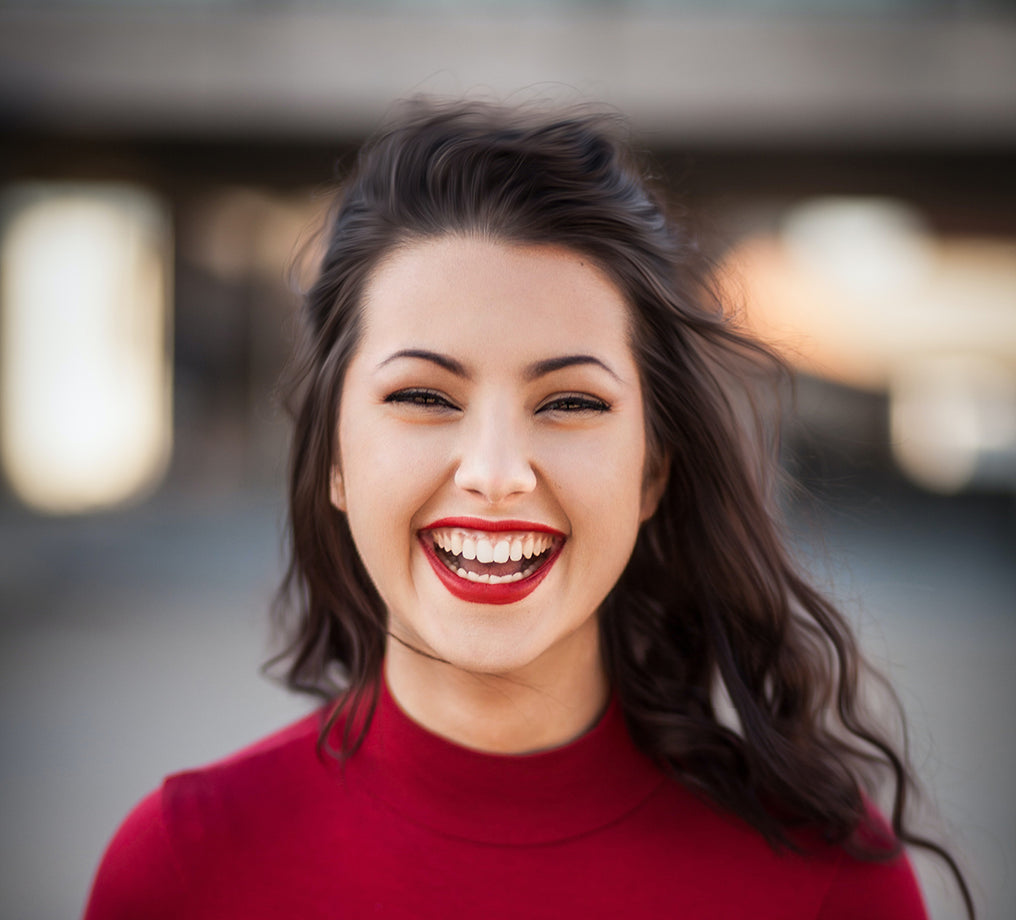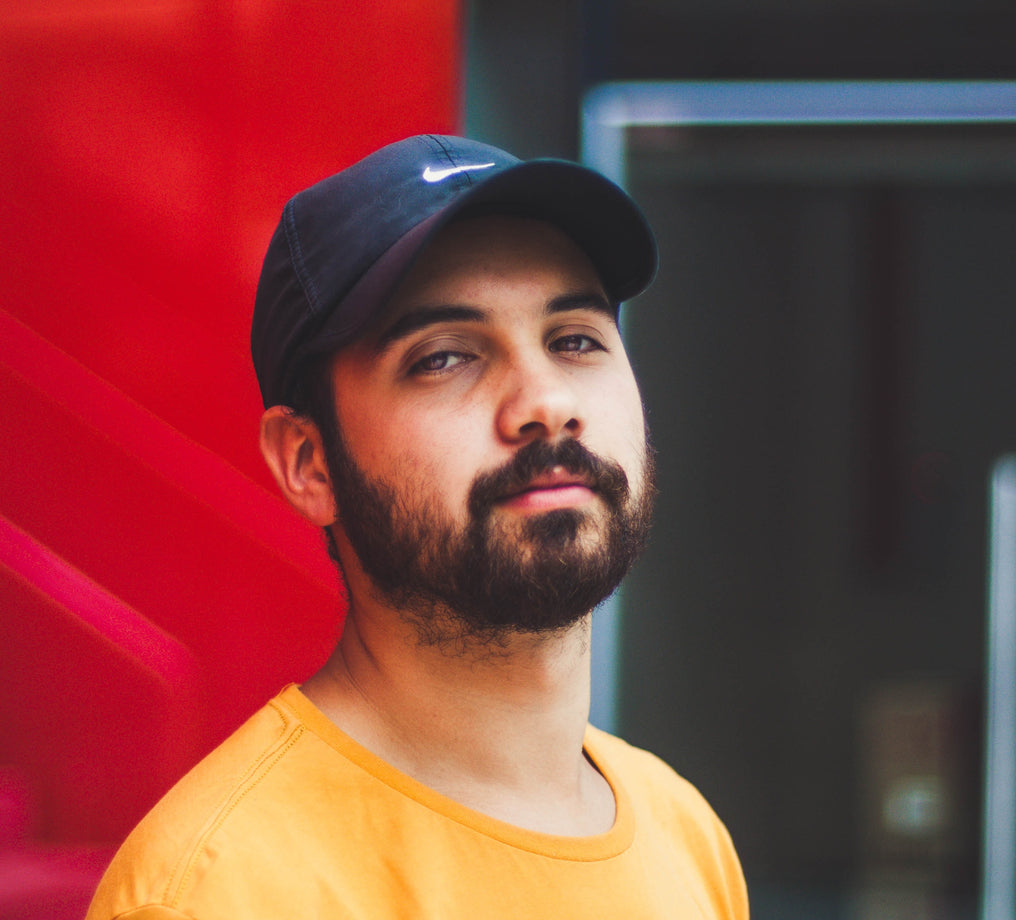 "I love these bars! And eat one every day, have for several years. I don't think I'll ever get tired of them. Great variety!!"
Christy B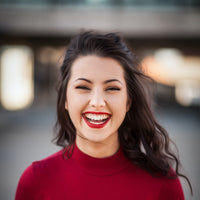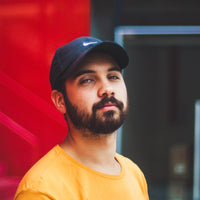 "I absolutely love the cookie dough raw rev bar. But my wife loves the caramel and nuts, which is my second favorite !"
Dennis M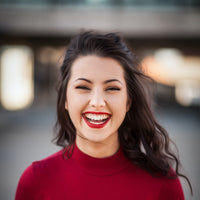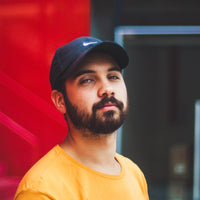 "Absolutely love my Raw Rev bars and am on a subscription with the company so I do not lose a day of having them! Super delicious and very healthy."
Mary C