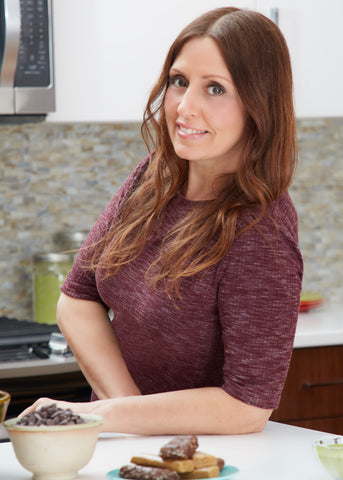 How It Started
In 2004, registered nurse Alice Benedetto found herself incredibly frustrated as she walked down the grocery aisles with her 2-year-old son. Every snack her son reached for was loaded with sugar. It was then that Alice knew there had to be a better solution. Armed with her mixing bowl, a dedication to health, and a New York City grit, Alice found a way. She began making vegan snacks in her kitchen from nuts, fruits, and seeds, and word quickly got out that there was a delicious way to eat nutritious food. Kids began ditching their sugary snacks in favor of Alice's treats and the neighborhood parents kept asking about this magical snack that was keeping their kids away from sugar.
It was then that Raw Rev was born. With a focus on creating snacks that are as delicious as they are nutritious, Raw Rev is a beacon for those who believe healthy & happy should never be mutually exclusive. Because for us, "raw" is an attitude – a bold outlook on life and living it full of flavor. Join us in our mission to rewrite the rulebook on what nutrition should taste like.
Alice's Favorite
With how many bars she has made over the years, choosing a definitive winner is practically impossible. But even after all this time, chocolate chip cookie dough and Double Chocolate Brownie Batter stands out as classics that'll never go out of style.